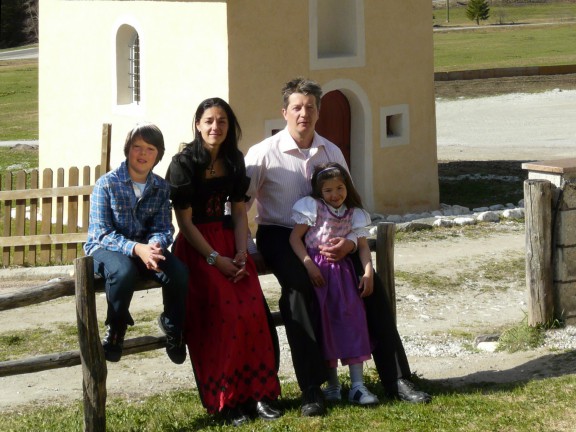 Hospitality, comfort and a friendly atmosphere – these are the principles we attach most importance to. A vacation in our hotel for family holidays in South Tyrol feels like home: our rustic country-style restaurant and the comfortable Tyrolean parlour will give you a direct insight into the Southtyrolean appeal. And after an eventful day on the ski-runs at Racines-Giovo, you can sit back and unwind in cozy athmosphere.
Our kitchen team will serve tasty specialties from the region and home-made products from kitchen and cellar. During the breakfast buffet with juice-bar or at the four-course dinner meal you get a chance to indulge in a vast choice of delicacies we prepare, partly coming from our own farm. That's the taste of your farm holiday in South Tyrol!
In all public spaces you can connect to the free Wi-Fi. Take even your little friends with you, pets are always welcomed in our house– and free of charge. Moreover, free private parking spaces are at your disposal. Enjoy the spectacular landscaped beauty of Val di Racines from the Larchhof – Hotel & Apartments in South Tyrol!